Your Ultimate CCTV Cloud Storage Solution
Experience secure and reliable cloud storage for your security images with ImageEngine. Discover its features, including unlimited storage capacity and camera sharing.
Image Engine: Revolutionizing CCTV Image Storage with Cloud Technology
With the rise in security concerns, it's never been more important to keep your CCTV images safe and accessible. ImageEngine offers a cloud-based solution that ensures your images are always protected from loss and easily retrievable. Explore our cutting-edge features that make ImageEngine the go-to choice for cloud storage of your CCTV images.
Experience Unmatched Cloud Storage for Your Security Images
ImageEngine's cloud storage provides you with the peace of mind that your CCTV images are securely stored and always available. Our top-of-the-line features include:
Unlimited Storage Capacity
Never worry about running out of space for your security images. With Image Engine, you'll enjoy unlimited storage capacity, allowing you to store as many high-resolution images as needed.

Download Full Resolution Images
Image Engine allows you to download full resolution images directly from our cloud storage platform. This ensures that you have access to the highest quality images for your security needs.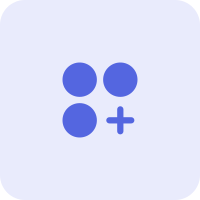 Gallery View for Easy Access
Organize and access your images with ease, thanks to Image Engine's user-friendly gallery view. Browse through your stored images effortlessly and quickly find the ones you need.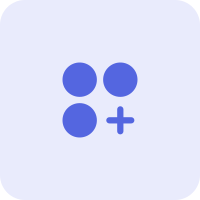 Camera Sharing for Collaborative Monitoring
Collaborate on your security needs by sharing access to your cameras with other users. Image Engine's camera sharing feature enables efficient teamwork, ensuring that your premises remain secure.
Try ImageEngine's FTP Cloud Storage Free Trial Today
Experience the benefits of Image Engine's cloud storage first-hand with our FTP cloud storage free trial. Sign up today and discover how easy it is to securely store and manage your CCTV images.
CCTV Cloud Storage Price: Affordable and Flexible
Image Engine offers competitive pricing for its CCTV cloud storage solutions. Choose from a range of flexible plans designed to suit your needs, whether you're a small business owner or managing a large enterprise.
Secure Your Security Images with Image Engine's Cloud Storage
Don't leave your security images vulnerable to loss or theft. Trust Image Engine's reliable and accessible cloud storage to keep your CCTV images safe. With our unlimited storage capacity, full-resolution downloads, gallery view, and camera sharing features, you'll have everything you need for a comprehensive security solution. Start your free trial today and experience the difference for yourself.
Get started with Image Engine today
Welcome to our early adopter program! As a company, we always strive to stay ahead of the curve and offer the latest and greatest products to our customers. That's why we're excited to offer you the opportunity to be one of the first to try our newest offering.
For a limited time, we're offering a 30% discount to our early adopters. This is a great opportunity to get a significant discount on a product that hasn't even hit the market yet. We're confident that you'll love our new product and we want to make it as easy as possible for you to try it out.
So don't wait, take advantage of this limited time offer and become one of our early adopters today!